This article may contain links from our partners.
You are gonna cringe when you read these 8 cheap things you forgot to add to your stockpile list.
First, what's the whole deal with a food stockpile? Well, in times of emergency like when a worldwide pandemic hits, while grocery stores will still remain open, if you fall into a situation where you are quarantined at home or you don't feel safe leaving your house, your stockpile will keep you and your family fed.
You don't have to go crazy with this. A few weeks of supplies are perfect to help you hunker down and storm through it all.
If you didn't see these 25 stockpile staples, I highly recommend you check it out.
But, wait.
You forgot some stuff?
Check out these 8 stockpile must-haves that probably didn't make your list, but should!
8 Cheap Stockpile Items You Forgot to Buy
1. Tampons
Ladies! Tampons and sanitary napkins (pads) are needed. Because that time of the month can hit while you are hunkered down in your pad and you want to make sure you have PLENTY of pads or tampons. This is something a lot of people probably forget. Don't!
2. Handwash/soap/laundry detergent
You are washing your hands a ton. You should also wash your body often and your clothes. Especially when going out into the public and coming in contact with other people, germs, etc.
So make sure you have plenty of laundry detergent, soap, and handwash. This stuff will save ya!
3. Junk Food
What? Yes, junk food. You'd be surprised how boring stockpile food can get. So, make sure to have protein and granola bars, cookies, candies, all the junky stuff you may not normally get to enjoy. When you're boarded up in your house, you can get restless and good food helps.
Ditch the diet stuff, and go for the junk. It sounds so weird to type this out, hehe. But, I loaded up my pantry with cookies, crackers, granola bars, and flour/sugar for recipes I can bake like sweet breads, etc.
Feeling stressed about visiting the grocery store?
Sign up to Instacart where you can snag SAME DAY grocery delivery from top grocers in your area.
Instacart is a total staple for my family and we use it to get delivery from Costco and HEB, but there are 8 other stores we can buy from too!
Use this link to get $10 off when you sign up. Don't forget coupon code JLEACH363155.
4. Pet Food
Don't forget your pets! How awful to run out of pet food or cat litter, etc. Make sure you think about these special lil guys in your life and get pet stuff.
5. Drinks
A lot of people focus heavy on foods when they think stockpile list but drinks are super critical. Like, fruit juice, Crystal light and other instant drinks, coffee and tea. Can you imagine running out of coffee?!? Eek. I can't! Make sure plenty of drinks are on your list.
6. Paper goods
Paper towels and paper plates, tissue, and other paper goods. You just wanna make sure you have enough.
7. Dish soap/Dishwasher fluid
You are washing dishes, maybe more than normal, especially if your kids are home because schools are closed and you and your partner are working from home.
You'll be eating more at your place and thus, more dishes.
So get dish soap and dishwasher fluid!
8. Trash bags
You are gonna need to throw out waste, like normal. Don't get caught in a pinch and make sure you got plenty of trash bags, my friend.
BONUS 9. Food Accessories
These are things like pickles, sauces, and the extras you eat alongside your food. Soy sauce, mustard, ketchup, etc. These are cheap enough and can really make or break a meal. Get these!
10. Icebox cooler
Our A/C unit has gone out a few times over the last several years or so. It went out once in our home we owned and we were without AC for almost a week. Then, it went out 3 or 4 times over the last 5 years in the two homes we rented.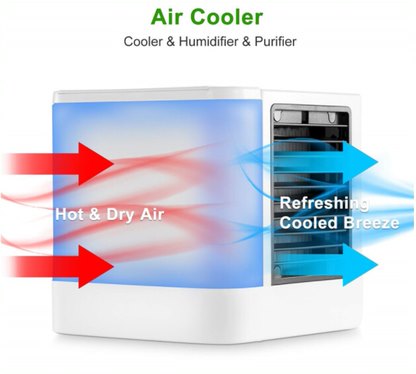 This icebox cooler would've come in very handy during any of those times. I actually bought an air unit for over $400 which did little to cool our two story home down, though it did bring it down a few degrees.
Final word
Boom! What do you think? If we forgot anything, comment below to let us know! And, if you want a full guide to get your family and pantry stocked well, check out this guide to get you started.
Recommended Resources to Increase Your Income and Save Money
Legendary Marketer
This online training program shows you how to start an online business. You can join free then, take their 15-day business builder challenge to learn how to start an online business. Business owner Amalie Lund made $100K in 6 months, after going through this program!
Swagbucks
If you're in a pickle and looking to make some extra money, look at paid online surveys. Swagbucks is one of the best survey companies to use. They offer a multifaceted site with many ways to earn:
Surveys
Watch videos
Listen to music
Online shopping
Discovering stuff online
It's free to join and you can start making money sharing your opinion and through other ways as soon as you're sign up.
Arrived Homes
If you're looking for a way to earn passive income with no work, look at rental home investing with Arrived Homes. You'll invest in rental properties with a little as $100 and entirely online. This is a way to make your money work for you and earn passively with rental income.