This article may contain links from our partners.
Curious to learn how to make $100 a day on your smartphone? The goal of this article is to make it the best resource for you to earn $100/day using your phone. There are a lot of posts like this out there that just aren't good. As my husband would say, "they're trash." Haha.
Rest assured, this post will be different. I scoured the internet to find the best possible deals for you to earn $100 per day using your phone.
What's the motivation behind this article?
Making money online can be hard.
Making money on your smartphone can be even harder.
Yet, people are still after doing these two things. Why? Because they want an opportunity to make extra money but, they want it to be:
Easy
Flexible
Convenient
Without any investment
And that's what these 3 money-making opportunities using your phone will bring you. Make sure to bookmark this post so you can come back to it later, or better yet, pin it (see pin image below, ready to be pinned to Pinterest) and pin it to your Make Money or Things to Try pin board.
Ok, here we go, 3 ways how to make $100 a day on your smartphone.
How to Make $100 a Day
1. Bookscouter
This app helps you make money from your books.
Whether you have college textbooks, diet books, cookbooks, fiction, nonfiction, etc., you can look at selling them on Bookscouter.
How does Bookscouter work?
Download the app
Gather your books
Scan then to get the value (offer price)
Then, follow the instructions to mail them to Bookscouter to get paid!
This is super easy.
You can find Bookscouter right here. Then, go around your house or dorm room and find books. Scan them all! Bookscouter will show you the price they offer you, plus the price other competitors are offering like Ebay, Amazon, and other bookstores online. So, you get a sneak peek at what price you can get for your books from not just Bookscouter, but from multiple bookstores, all using the Bookscouter app.
Right now, I have a garbage bag full of books from my move that I am waiting to scan.
We don't use them and they are a combination of old college textbooks, cookbooks, books we've read and loved and more.
Head to Bookscouter to learn more.
2. Swagbucks
This multifaceted app pays you to do stuff like watch videos, play games, take surveys, online shop, etc.
It's a fun app and never gets boring.
This is great for doing some tasks here and there when you have free time, like when you're waiting for your class to start and have a few minutes or waiting in a doctors office lobby before you're called for your appointment.
It's so flexible and a lot of people really love Swagbucks, myself included.
I've been a member for years and I never get bored. There's always something to do to get paid. No waiting for approval. No awaiting emails for opportunities that match your profile. Just pop onto the app, do tasks and get paid.
Learn more about Swagbucks here.
3. National Consumer Panel
You can earn rewards with NCP by sharing your opinion as a panelist.
A panelist is like a survey taker. You answer questions (usually lifestyle-related) and earn rewards for doing so, like cash, gift cards, and more.
Learn more and join National Consumer Panel for free here.
Tips for Making the Most Money from Your Smartphone
My best advice is to join all 3 opportunities above. The more you join, the more you can earn. More opportunities and more money. Makes sense, right?
Now, you won't be making "quit your day job" kind of money. You won't even be making thousands with these but you can make some side money which you can use to enjoy a more fruitful lifestyle (like going to the movies more, going shopping, etc.), paying off your debts, or saving every month.
In short..
To recap, these 3 opportunities can help you make $100 a day, earning money from your smartphone:
That's all there is to it! Give it a try and let me know what you think down below in comments!
Recommended Reading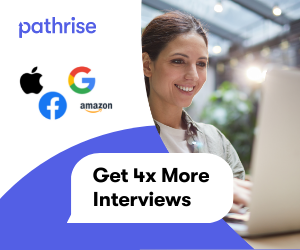 Recommended Resources to Increase Your Income and Save Money
Legendary Marketer
This online training program shows you how to start an online business. You can join free then, take their 15-day business builder challenge to learn how to start an online business. Business owner Amalie Lund made $100K in 6 months, after going through this program!
Swagbucks
If you're in a pickle and looking to make some extra money, look at paid online surveys. Swagbucks is one of the best survey companies to use. They offer a multifaceted site with many ways to earn:
Surveys
Watch videos
Listen to music
Online shopping
Discovering stuff online
It's free to join and you can start making money sharing your opinion and through other ways as soon as you're sign up.
Arrived Homes
If you're looking for a way to earn passive income with no work, look at rental home investing with Arrived Homes. You'll invest in rental properties with a little as $100 and entirely online. This is a way to make your money work for you and earn passively with rental income.