This article may contain links from our partners.
In this article we're going to go over entry level remote jobs to help you make money now. There are tons of these remote job opportunities all around us. Whether you're trying to get a side job online or looking for a more stable source of income or increasing your income screens or other reasons you will definitely find some awesome ideas in our long list down below.
Before we kick this off, if you're looking for ways to make extra money, here are some websites/resources to check out:
Cliqly: Make money emailing. You sign up for free and get access to 5,000 emails to send pre-written emails to, from the start. You'll earn money for each person that clicks a link in those emails. Easy! I've heard of newbies making upt o$2,500 in their first 2 weeks with this! I made just under $600 in a few weeks, when I started. They also have a referral program.
Pinecone Research pays you for your honest opinion. You'll take product surveys on your time to make some spare cash on the side!
Free Affiliate Marketing Ebook: Affiliate marketing is something that can make you passive income. It can make you a full-time income, working part-time but, it's not instant money and takes some hard work and effort with. I make a full-time income with affiliate marketing, a big chunk of which is passive. There are affiliates that start making up to $10K to $20K per month within a few months of starting affiliate marketing but, everyone's experience is different and these results are not typical. Check out my free ebook to learn more about how affiliate marketing works and how to get started with it.
Finding Entry-Level Remote Jobs
Over the years I really noticed a lot more moms inquiring about entry-level remote jobs. Especially moms that are pregnant that really don't want to return to the workforce after they have baby. And I can totally understand that.
When I was pregnant and after I gave birth it was really tough to return back to work and when I did I vowed to be able to work from home in the future and I was actually able to accomplish that!
Some moms might not have the work experience or maybe they want to change career fields. A lot of moms also want to be their own boss and just enjoy the luxury of being able to work from home and be around their family and kids.
Whatever the reason might be, finding a work from home job with no experience is definitely within reach. He can also make a big difference in your work happiness being able to work from home and make a living.
These entry level remote jobs in my roundup list include a ton of different careers and jobs that let you work from home. Before you get started here are some tips that can help you with your job hunt.
these tips are going to help you stay organized and quickly identify the right jobs just for you. It can feel really overwhelming to discover a ton of information so keep these things in mind to help you increase your chances of finding the right work from home job to fit your needs.
For more advice on remote work and working from home, follow me on Tik Tok!
Job Hunting Tips For Entry-Level Telecommute Jobs
The job hunting experience can be very exciting. You're having your pick of dream jobs that you are searching for and applying to. At the same time if you feel overwhelming sometimes so to help you get the best possible results check out these tips.
Identify Your Goals And Needs:
Income requirements
Schedule
Type of work and your work space
Getting Started with Your Job Hunt finding a Side Job Online
OK, first things first, this is how to snag a side job online.
You're going to be probably visiting many different websites during your job hunt so just keep track of it all it's important to stay organized. You can do this by tracking and listing the websites that you visit in a spreadsheet or simply bookmark the website for easy return.
Next, keep track of the jobs that you like in the job that you have applied for. You can do this by jotting down the entry-level remote jobs in a notebook or a recording it in your computer.
In your job hunt, keep at it and stay consistent. You can do this by setting aside time every day to review job website and submit your applications, allowing additional time for any follow up or extra steps needed.
Look for work and job websites, job banks, freelance markets and websites, work at home blogs, and other places including some of the websites and sources we list in this article, down below.
For more on money-making and money-saving hacks, check out these posts:
Also consider, many companies will hire throughout the year or seasonally.
So keep us in mind as you're doing your job hunt and if you happen to StumbleUpon an opportunity that you really love that fits into this category keep a record of it  you can check back for job opportunities available when the season arrives.
When you actually do your job application take your time and make sure you review it before submitting to correct any errors that may have been made. And you would be surprised a lot of simple errors can happen when you fill out drop off locations from things like auto correct, for example.
Then lastly, consider possibly taking on multiple part-time jobs instead of one full-time job. I actually did this in college and I made a lot more money than if I would've had one full-time job.
Not to mention a lot of work from home and remote jobs are part-time so you don't want to limit your income because of the schedule. Keep your options open and more than one part-time gig. It might be a great fit for you.
Doing this also helps you explore your many passions if you happen to find two different jobs that you absolutely love and want to work. With the flexibility of working multiple part-time jobs you can definitely do that and make the most money that you can.
35+ Entry-Level Remote Jobs for Work From Home
Are you looking to launch your career but don't want to be tied to a specific location? If so, you may be interested in exploring entry-level remote jobs.
These positions allow you to work from anywhere with an internet connection, giving you the flexibility and freedom to live and work on your own terms. In this article, we'll take a closer look at the benefits of entry-level remote jobs, the types of positions that are available, and how to find and apply for these opportunities.
Whether you're just starting out in your career or looking to make a change, an entry-level remote job could be a great fit.
Ok, lets kick off these entry-level remote jobs you can work from home! Get a side job online, look for full-time remote jobs, or a part time side job, check this out.
Before you dive in, don't forget to bookmark this post so you can come back to it later and/or pin below!
Entry-Level Virtual Assistant Jobs
A virtual assistant is a personal assistant that helps their clients virtually. This is one of the perfect entry-level remote jobs to work online.
You can have a variety of clients from small businesses too busy professionals or busy household. And you'll typically do administrative-type tasks like taking notes, answering emails and phone calls, and other tasks related to those.
Benefits of working as a VA
A virtual assistant or VA is a job that I truly love because you don't need any special skills, background, or education to get started.
Well, there are virtual assistant courses or trainings that you can take to help you refine your skills a bit more, they totally are not required and you can land virtual assistant jobs without them.
If you are looking for virtual assistant training, you can find courses online and places like Skillshare and Udemy.
I am a member of both of these marketplaces and I teach courses on you to me.
You'll love both of these markets because they offer cheap courses. Skillshare, at a monthly membership of around $12 gives you access to their tens of thousands of online courses where you can learn everything from French cooking to watercolor painting to SEO transcription and more.
As a total course junkie myself I love that I have access to all of these trainings right at my fingertips and I can dive into a new course whenever I want. They offer two months free to test out the platform so you can check out Skillshare using my link and see if you like it.
Udemy is pretty similar to Skillshare.
They are a course marketplace as well where you can learn a variety of things from learning how to blog to learning computer programming and everything in between.
The course instructors set the prices of their courses on Udemy but you Udemy is known for having their awesome $10 and $15 sales so it's not unusual to snag a $300 course for 10 bucks, no joke. Check out Udemy here to see what they have to offer.
To become a virtual assistant you should have some virtual assistant training, which can be done online.
Here are  companies that hire entry-level virtual assistants:
Fancy Hands -A virtual assistant company hiring people to complete small tasks for clients. Some light phone work may be required here. Your tasks will be admin-based like doing research online or scheduling appointments, for example.
Vicky Virtual – You will work as a virtual receptionist. You should be a strong typist and phone work is required.
Remote Entry-Level Jobs in Editing and Proofreading
Editing is about going in and reviewing a document for errors in spelling, grammar, readability, and fact checking. And proofreading is pretty similar but it's limited to correcting spelling and grammar errors.
Both of these jobs require that you have a strong attention to detail and that you are pretty organized. Your job is important and one of the last steps in the publishing process.
Benefits of remote entry-level editing and proofreading jobs
Flexibility: Many editing jobs offer a flexible schedule, allowing you to set your own hours and potentially work from home or remotely.
Intellectual stimulation: Editing work can be challenging and intellectually stimulating, as you will be reading and analyzing a wide range of written materials.
Opportunities for growth: Editing jobs can provide opportunities for professional development and advancement, as you can gain valuable skills and experience in the field.
Collaboration: Editing work often involves working with a team of writers, designers, and other professionals, which can be enjoyable and rewarding.
Sense of accomplishment: Seeing a final product that you have helped to shape and improve can be very satisfying.
Here are some remote entry level editing and proofreading jobs to take a look at:
Proofreading Pal – Must have a degree or be working toward one, minimum GPA 3.5. Starting pay $500/month+.
Proofreading Services – Skill test required. Earn a starting rate of $19/hour+.
Cambridge Proofreading & Editing LLC – Native speakers only and you should a bachelors degree. You will be doing proofreading for academic writing like dissertations. Pay starts at $20/hour+.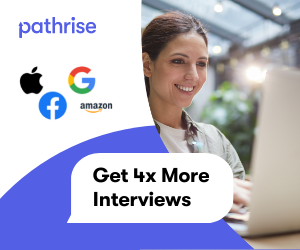 Remote Entry-Level Writing Jobs
Now writing is one of my favorite remote entry-level jobs!
I turned to writing fresh out of college when I was working my first corporate job. At that time I was looking for a little extra money to buffer my bank account and writing helped me do that.
Today I'm still a copywriter, helping businesses, bloggers and clients with their writing needs. Writing is great because it lets you be creative and it can be a very lucrative living.
Medium is one of my favorite places to write for pay. Read how you can make money with Medium, including Medium affiliate marketing. Here's a screenshot of my earnings from the Medium platform…
Benefits of remote entry-level writing  jobs
Remote writing jobs are one of the most flexible careers out there.
This is a perfect digital nomad job to take you around the world. You can literally work anywhere. It's introvert-friendly with low chances of being micromanaged by your boss or client. It can be super lucrative, stimulating and a great creative outlet.
This is the kind of job are you working part-time and make a full-time income.
Here are some remote entry level writing jobs to review:
For more on freelance writing, check out our free guide on how to make money freelance writing.
Entry-Level Transcription Jobs
Alright, so transcription is all about typing what you hear. It sounds pretty easy because it really can be. Imagine working with headphones on listening to a conversation going on and then typing what you hear. That's transcription, essentially.
As a transcriptionist you'll have a variety of different clients from Podcasters to attorneys and more.
How to become a transcriptionist
To be a transcriptionist you should be well organized, a great communicator, with great attention to detail, a good listener, and a fast typist.
There are tons of transcription trainings out there that you can take although you can totally get away with working one or more transcription jobs without training.
The tricky part comes to the style guide, which is a guide that you'll follow which basically gives you instructions for how to transcribe. It'll tell you what speakers or conversations you can ignore, what to do if you can't make out inaudible speech, etc.
So, this is where your organization and attention to detail skills will come into play. If you can follow instructions then you can definitely be a transcriptionist. And here are some jobs you can snag that are hiring for remote transcriptionists.
Entry-Level Remote Phone Jobs
Remote phone jobs are popping up left and right all over the Internet which is definitely great news. To work a remote phone job do you want to make sure that you have access to a quiet space like a home office for example.
You'll need minimal equipment like a computer, a headset and some other equipment may be required. Some companies may even provide you with materials and equipment to do your job from home, which is great.
Working a phone job means that you should have excellent communication skills, you should be great at explaining and giving instructions over the phone and practice excellent customer service, of course. Working from home especially in a remote phone job may be the ultimate dream for many but, take it from me, it is not without its caveats.
When I was working my last job I was so ecstatic to learn that they were introducing a work from home program. My entire team got to go through the rotation which lasted a few months and consisted of me working from home a few weeks at a time and a few days at a time.
What I Liked About Working My Remote Phone Job
Aside from the first couple days which were kind of rocky because the technical glitches, it actually was pretty nice.
Imagine eliminating your commute completely.
Although I didn't get to experience the full benefit of this because I was literally a two minute drive from my workplace, when I moved away a few years later I realized how lucky I was because at that point I was commuting about two hours a day.
Other than no commute, you also get to enjoy working out of a comfortable space, your home. You get to enjoy breaks and lunches in solitude as well as working alone, independently. Depending on what you do you may even be able to listen to light music or television in the background.
A coworker of mine even hooked up her computer to her big screen TV and used that as a computer monitor to work and she absolutely loved it.
Plus there's things like your cat cuddling your feet when you working and having access to unlimited coffee without fear of being judged and other awesome perks.
What I Did NOT Like About Working My Remote Phone Job
The main thing I did not enjoy about working my remote phone job was work life balance.
The only space I can work from is my bedroom because that's where my desk was so it's a little difficult to leave work behind when your workspace is literally a couple inches from your bed.
It was a bit hard to detach and transition from work to home when I got off and while that may not seem like a big deal if you've ever struggled with work like balance you know that it definitely is.
But you can do you things to help improve work life balance like working further away from the spaces in your home that you rest like using a spare bedroom as a home office where you can close the door and shut yourself out from the rest of your home. And other things you can do to improve your work life balance.
For me because I only work from home for a couple months I didn't get the chance to fully explore these other options but I did return to the work place which eliminated my work life balance issue.
1-800-Flowers -Work as an at-home customer service representative at 1-800-Flowers>
LiveOps – Call center agents working from home. They do customer calls and the company provides online training.
Accolade Support – This is for remote tech-related and customer support. Online training provided.
AKS – For entry-level work work at home reps.
Working Solutions – Work at home as a remote support rep for customer service, healthcare, travel & hospitality.
Call Center QA – Mystery shoppers by phone. Test businesses to see how they perform.
MaritzCX – Research work.
NexRep – Support reps for tech support, sales and customer service.Training provided.
Perception Strategies – Mystery shopping remote jobs where you'll be making calls or in person.
Pleio – Work at home agents.
Sitel – A virtual call center company known for hiring work at home positions.
Sykes -Work from home customer support positions.
U-Haul -Remote customer support and sales jobs.
Westat – Data entry remote jobs. Training is provided.
How can you find remote jobs with minimal experience?
Finding remote jobs with minimal experience required is possible but, it's not without its challenges.
Finding a job with minimal experience required can be a bit more challenging than finding a job where experience is a requirement. However, there are a few strategies that you can use to increase your chances of finding a job that fits your qualifications.
Look for entry-level positions: Many companies have entry-level positions that are designed for people with little or no experience. These positions often come with on-the-job training, which can help you gain the skills and experience you need to advance in your career.
Apply for internships or apprenticeships: These types of programs provide hands-on experience and training in a specific field. They can also help you network and make connections in your industry.
Be open to different industries: If you don't have experience in a specific field, you may want to consider looking for jobs in industries that have a lower barrier to entry. For example, customer service, retail, and administrative roles often have minimal experience requirements.
Use job search engines: Many job search engines allow you to filter your search results based on experience level. This can help you quickly find jobs that are a good fit for your qualifications.
Tailor your resume and cover letter: Emphasize your transferable skills, your education and any volunteer work, internships or side projects that you have done. Highlight how they make you a great fit for the position you are applying for.
Network: Networking can be a powerful tool for finding a job with minimal experience. Reach out to people in your industry, attend job fairs, and make connections through social media.
By following these strategies and being persistent, you will be able to find jobs with minimal experience required. Keep in mind that it may take some time, but with the right approach, you can find the right job that will help you get started in your career.
Can workers climb the career ladder remotely?
The short answer is yes, it is possible for workers to climb the career ladder remotely. However, there are certain challenges that come with remote work that must be overcome in order for this to happen.
The rise of remote work has brought about many changes to the way we work, and one of the most significant has been the impact it has had on career progression.
With more and more companies allowing their employees to work from home, the question of whether workers can climb the career ladder remotely has become an important one.
The challenges of climbing the career ladder remotely
One of the biggest challenges of remote work is the lack of face-to-face interaction with colleagues and managers. This can make it difficult for remote workers to build relationships with their colleagues and managers, which are crucial for career progression.
However, there are ways to overcome this challenge, such as using video conferencing tools, scheduling regular check-ins with managers, and building relationships with colleagues through online communication channels.
Another challenge of remote work is the lack of visibility.
Remote workers may not be as visible to managers and colleagues as those who work in the office, which can make it difficult for them to be considered for promotions or other career advancements.
However, remote workers can overcome this by actively seeking out opportunities to showcase their skills and accomplishments, such as by taking on additional responsibilities or volunteering for high-profile projects.
Despite these challenges, there are many benefits to remote work that can help workers climb the career ladder.
For example, remote workers often have more flexibility and autonomy, which can lead to increased productivity and job satisfaction. Additionally, remote work can make it easier for workers to balance their professional and personal lives, which can lead to a more positive work-life balance.
In conclusion, remote work can bring unique challenges for career progression, but with the right mindset and approach, it is possible for remote workers to climb the career ladder. The key is to focus on building relationships, increasing visibility, and taking advantage of the benefits of remote work. With the right support and opportunities, remote workers can achieve their professional goals, just as effectively as office-based workers.
Final Word on Entry-level Remote Jobs
Boom, there you go! We just covered 35+ remote entry-level jobs that you can look into. These jobs can fit a lot of parameters in your job search.
Whether you're looking for jobs over 40k or 50k jobs near me, easy remote jobs, minimum wage remote jobs, or other remote positions, this roundup should help.
What do you think of these entry-level remote jobs? 
Which one do you have your eye on?
Side Hustles To Check Out
Recommended Resources to Increase Your Income and Save Money
Legendary Marketer
This online training program shows you how to start an online business. You can join free then, take their 15-day business builder challenge to learn how to start an online business. Business owner Amalie Lund made $100K in 6 months, after going through this program!
Swagbucks
If you're in a pickle and looking to make some extra money, look at paid online surveys. Swagbucks is one of the best survey companies to use. They offer a multifaceted site with many ways to earn:
Surveys
Watch videos
Listen to music
Online shopping
Discovering stuff online
It's free to join and you can start making money sharing your opinion and through other ways as soon as you're sign up.
Arrived Homes
If you're looking for a way to earn passive income with no work, look at rental home investing with Arrived Homes. You'll invest in rental properties with a little as $100 and entirely online. This is a way to make your money work for you and earn passively with rental income.