This article may contain links from our partners.
Are you looking for the flexibility and convenience of a remote job? You're not alone, remote jobs come with a ton of perks. Whether you're seeking a remote job for introverts, college students, moms, or anything else, we have got you covered!
You may be interested in the opportunities available at Aston Carter. As a global staffing and recruitment company, Aston Carter offers a variety of remote jobs in a range of industries. In this article, we'll take a closer look at the available Aston Carter remote jobs, the qualifications and skills you'll need to be considered, and how to apply.
Whether you're an experienced professional or just starting out in your career, a remote job with Aston Carter could be a great fit.
What is Aston Carter?
Aston Carter is a staffing and recruitment company that provides a range of services including temporary staffing, permanent placement, and executive search.
The company operates in a variety of industries and has a global presence, with offices in North America, Europe, and Asia. Aston Carter works with clients to help them find qualified candidates for their job openings and helps job seekers find opportunities that match their skills and experience.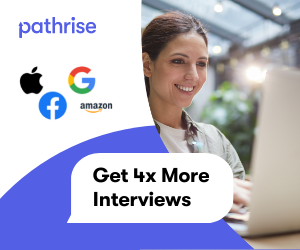 Whats the process of getting hired at a staffing agency?
The process for getting hired at a staffing agency can vary depending on the specific agency and the type of job you are seeking. Here are some steps that are commonly involved in the process:
Research staffing agencies that specialize in the type of work you are interested in. You can search online or ask for recommendations from people in your professional network.
Submit your resume and any other required application materials to the agencies you are interested in. You may be asked to provide references, a cover letter, or other information.
Attend an interview with the staffing agency. This may be in person or over the phone, and may involve completing a skills test or other assessment.
If the agency is interested in hiring you, they will likely conduct a background check and verify your employment eligibility.
Once the agency has determined that you are a good fit for their needs, they will offer you a position. You may be hired as a temporary employee of the agency, or the agency may place you in a temporary job with one of their clients.
If you are placed in a temporary job through the agency, you will typically work at the client's company and be supervised by their employees. The staffing agency will handle your payroll and benefits, and may provide additional support and resources while you are on assignment.
How do you get a job at Aston Carter?
To apply for a job at Aston Carter, you can visit the company's website and search for available positions that match your skills and experience.
You can also apply through a staffing agency or job search website that partners with Aston Carter. Once you find a job that you are interested in, you can typically apply by submitting an online application and providing your resume and cover letter.
The application process may vary depending on the specific job and location, so it's a good idea to carefully review the job posting and follow the instructions provided. You may also be asked to participate in an interview as part of the hiring process.
It can be helpful to research the company and the role you are applying for in advance, and to prepare for the interview by practicing your responses to common interview questions.
What kind of Aston Carter remote jobs exist?
Aston Carter offers a variety of remote jobs in a range of industries. Some examples of the types of remote jobs that may be available at Aston Carter include:
Customer service representatives
Sales professionals
Marketing specialists
Human resources professionals
Data analysts
Software developers
Project managers
Financial analysts
Some of these are entry-level jobs.
Here's a list of 35+ entry-level remote jobs for an even bigger selection.
The specific remote job opportunities available at Aston Carter may vary over time, depending on the company's current needs and the demand for certain types of skills and experience.
You can visit the company's website or search for job openings through a job search website to see what positions are currently available.
Visit Aston Carter to start your job search.